Shooting at the Stars: The Christmas Truce of 1914
Order through our Bookstore Shop, it's in stock!
Regular price
$18.95 USD
Sale price
$17.43 USD
Unit price
per
Sale
Sold out
We are waiting for stock, but you can purchase it on our Bookshop Store with the link above.
Discover the incredible true story of the Christmas Truce of 1914 in this award-winning picture book from author and illustrator John Hendrix

Shooting at the Stars is the moving story of a young British soldier on the front lines during World War I who experiences an unforgettable Christmas Eve. In a letter to his mother, he describes how, despite fierce fighting earlier from both sides, Allied and German soldiers ceased firing that evening and came together on the battlefield to celebrate the holiday. They sang carols, exchanged gifts, and even lit Christmas trees. But as the holiday came to a close, they returned to their separate trenches to await orders for the war to begin again.

Award-winning creator John Hendrix wonderfully brings the story of the Christmas Truce of 1914 to life with his signature style, interweaving detailed illustrations and hand-lettered text. His telling of the story celebrates the humanity that can persist during even the darkest periods of our history.
PRODUCT DETAILS

Publication Date: October 7, 2014
Imprint: Abrams Books for Young Readers
Trim Size: 11 x 9 3⁄4
ISBN: 9781419711756
Page Count: 40
THE CREATIVE PROCESS

Q/A with the Author -

How did you develop your current line art style and why did you let go of your old style?

During my early college years I was working in a very tight painting style. It was something I had developed using dry-brush acrylic. When I got to graduate school, I began to look around my studio and realized the work I hung up in my space that I admired looked NOTHING like the stuff I made. Slowly I realized that I loved drawing way more than painting. My sketchbooks were key to unlocking the visual voice that is much more true to who I am.

Read more at https://www.johnhendrix.com/about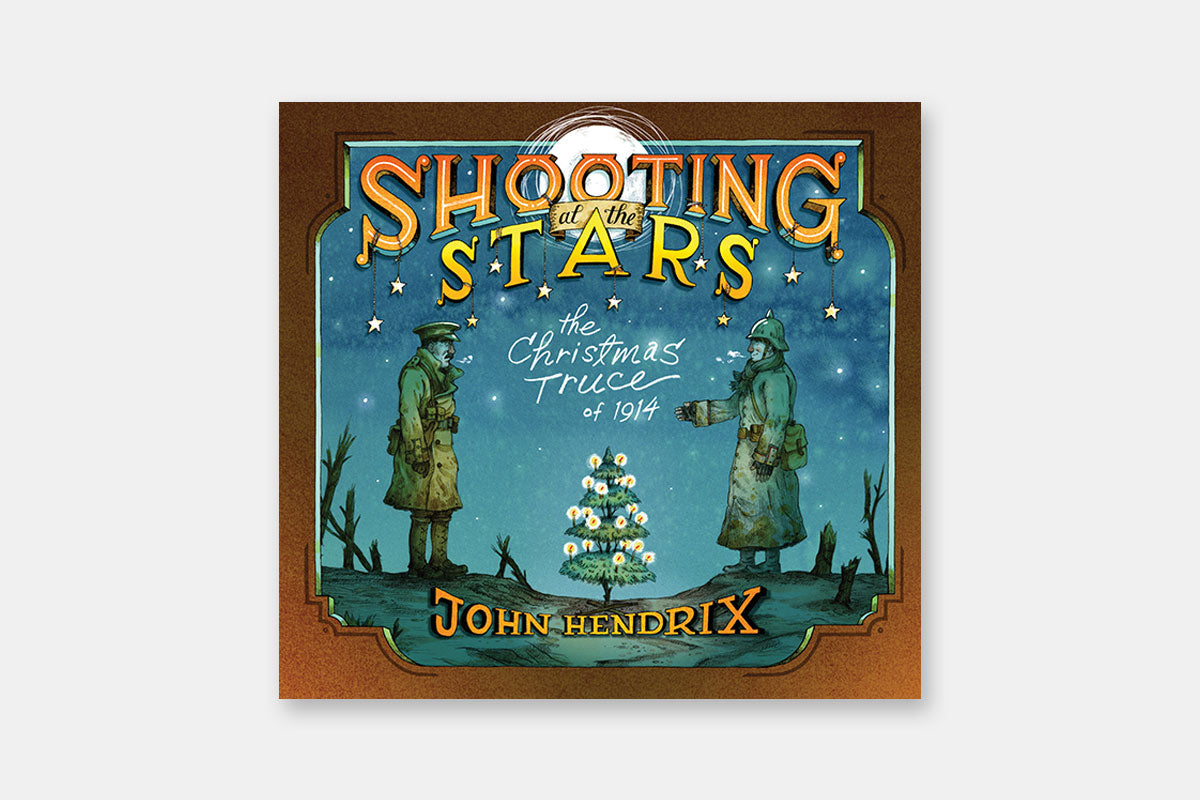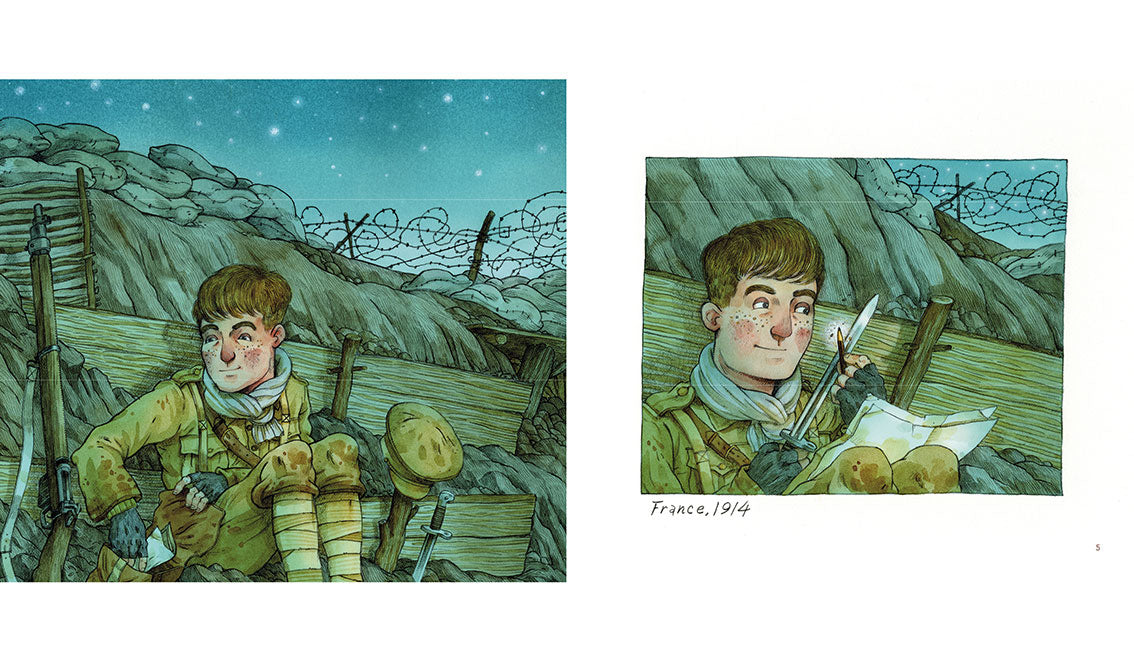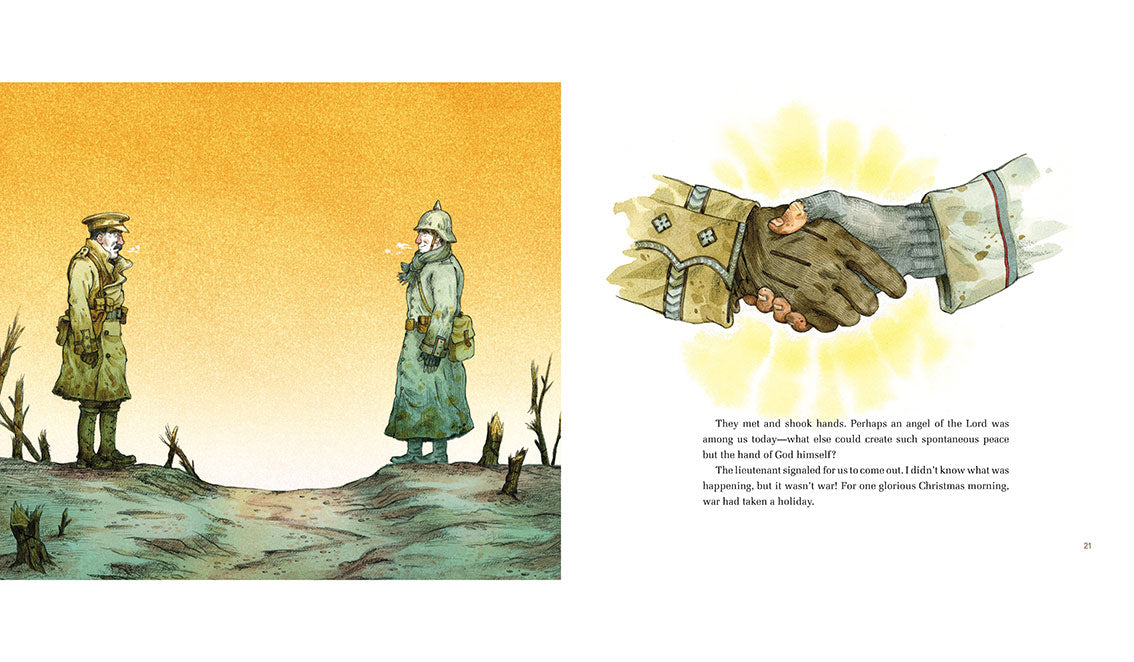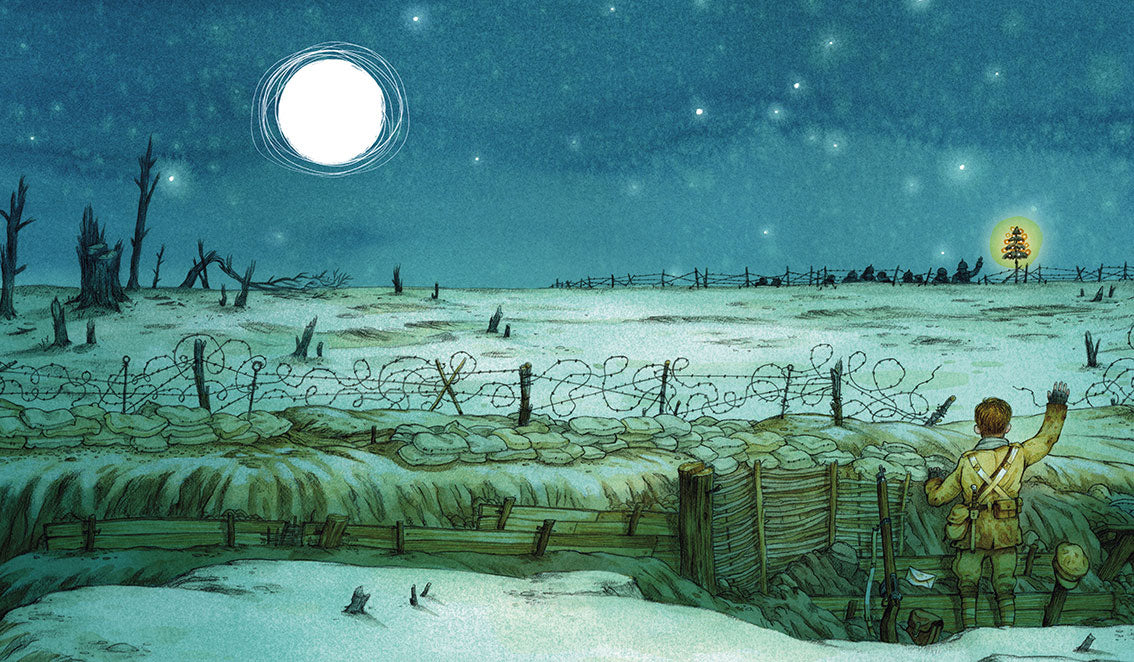 You-will-love-it Guarantee!
All our books are specially selected and we carry only the resources we think that you will love.