I Speak Yorùbá
Regular price
$45.00 USD
Sale price
$35.00 USD
Unit price
per
Sale
Sold out
Hop on a super fun scooter ride with your Bunny friend (Ehoro) through every page of the colorful interactive I Speak Yorùbá book!

Enjoy learning Words from Everyday Life in Yorùbá with this awesome touch and sound book! Tap each picture to hear how Yoruba words are pronounced, the English translation, and their fun facts.
In eleven word categories, you can learn almost 100 Yoruba words. Get the most out of this book by using the three modes - Words, Fun Facts, and Songs. In Song mode, you can learn the I Speak Yoruba theme song button and 4 popular Yoruba rhymes.

Intended for ages 3 and above.

The sound book comes in a fully illustrated box.
PRODUCT DETAILS

Dimensions: 8 in x 8 in x 2 in
Age Range: 3 years and above
Page Count: 16
Weight: 16oz
Published: June 2, 2022
Publisher: Speak Yoruba Kids LLC
ISBN: 978-1-5-378777-7-1
THE CREATIVE PROCESS

Created by Speak Yoruba Kids LLC. Learn more about the ideation at speakyorubakids.com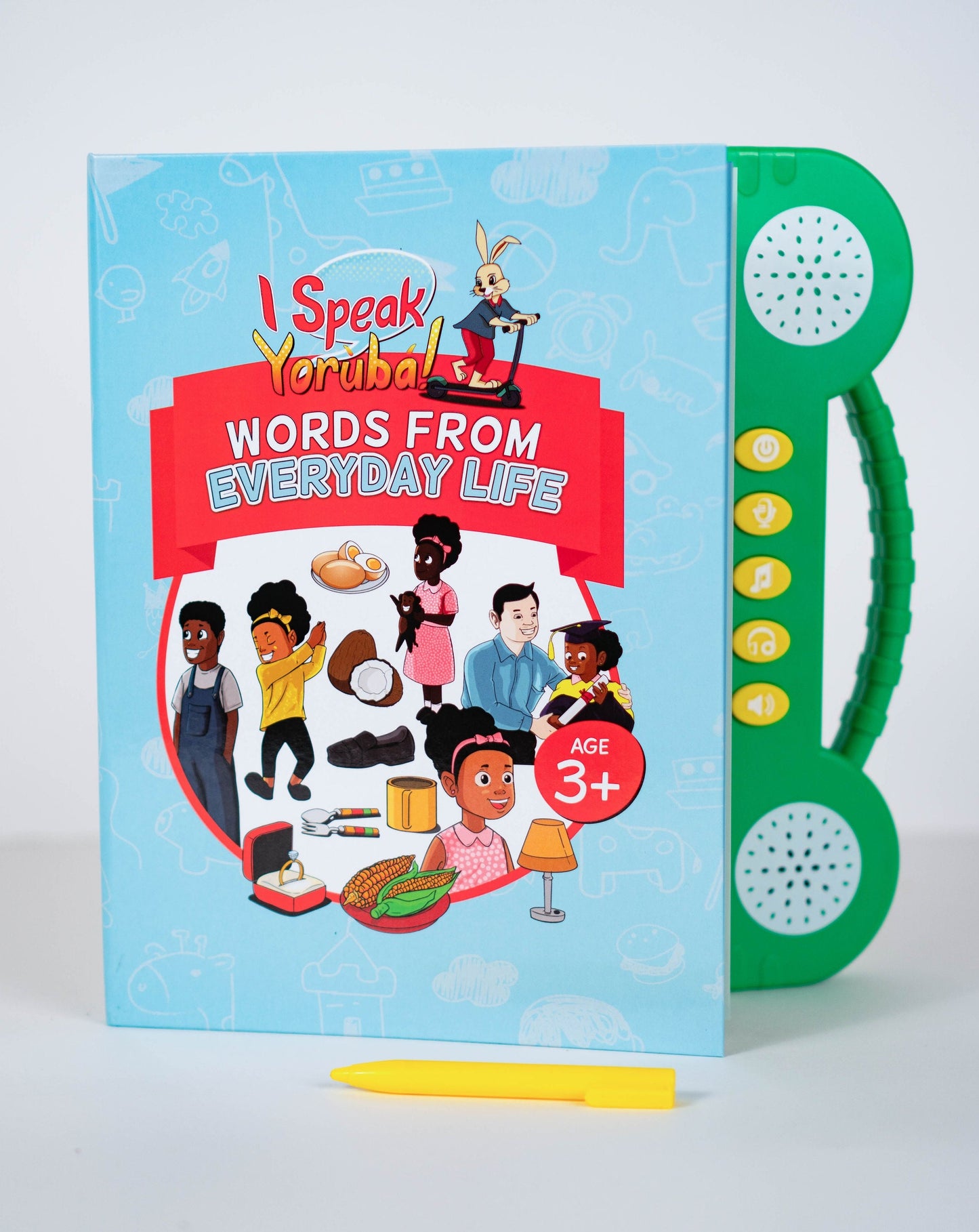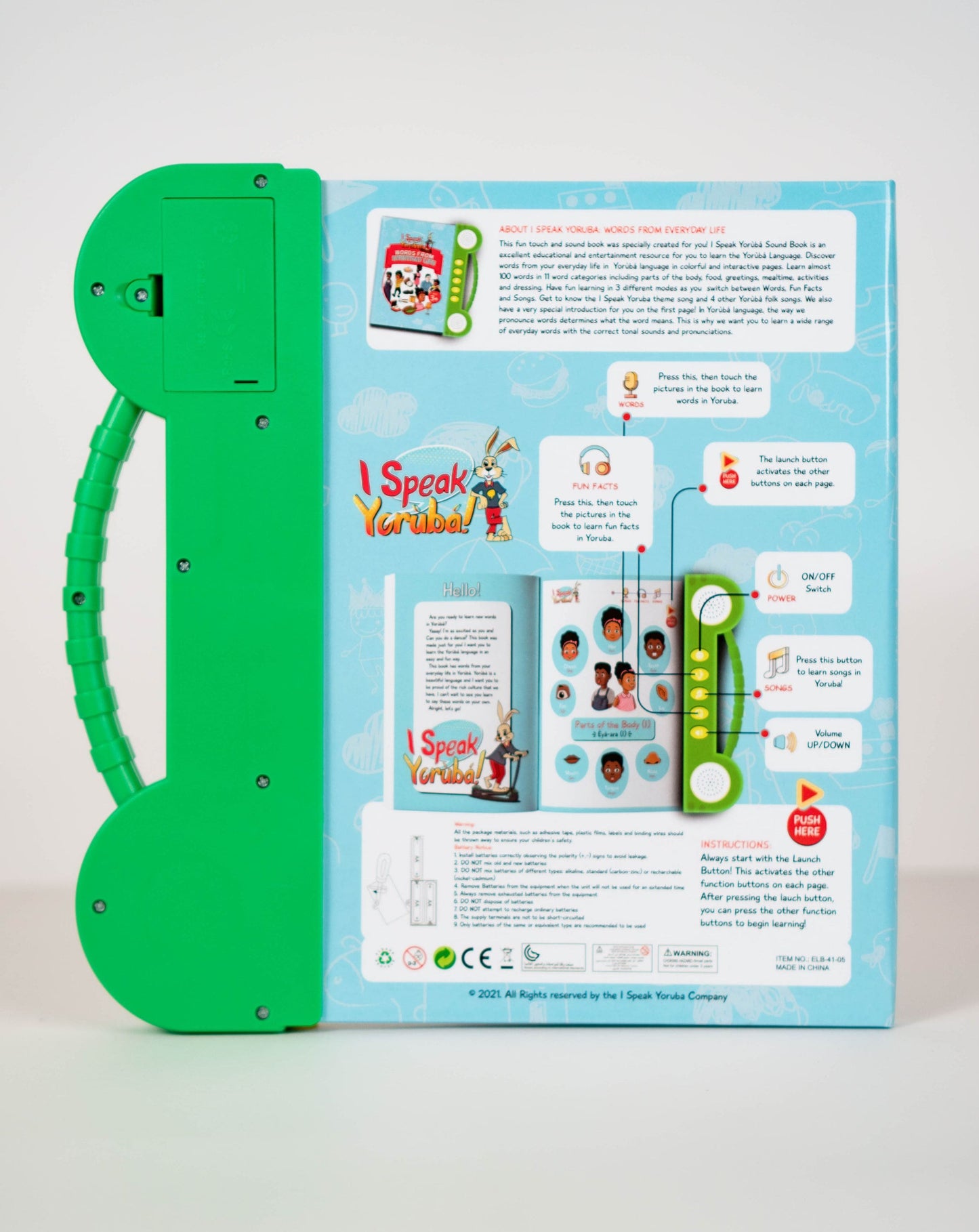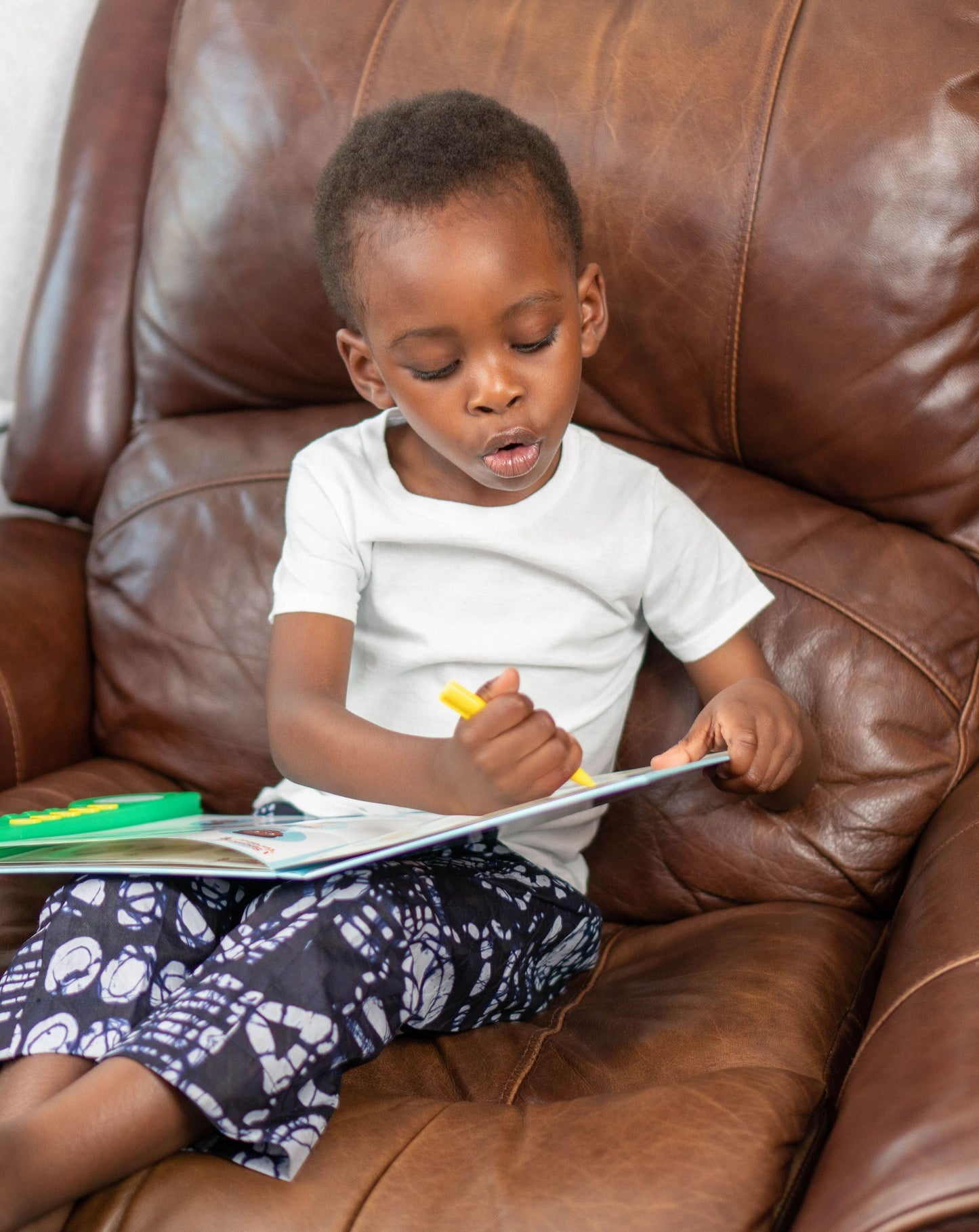 You-will-love-it Guarantee!
All our books are specially selected and we carry only the resources we think that you will love.