Echoes of Heaven
Regular price
$14.99 USD
Sale price
$14.99 USD
Unit price
per
Sale
Sold out
Download Sample
Note: Shopping from Nigeria? Visit here
Echoes of Heaven is an illustrated collection of poems that calls the reader away from the frantic bustling ­— the vicissitudes of daily life, into a place of stillness. Dare to sit back and lean into the soothing words of a ready writer. 

Each verse of this nine-part, fully illustrated book hopes to call readers to draw from the eternal and divine, strength for daily life. The book comes with a lot of promise and Olamide hopes that through her words, readers will ponder the wonders of divine companionship, and find comfort and strength in the voice of the One who says, "I love you, child."

"Echoes of Heaven is such a breath of fresh air. This is a book written for everyone searching for light and meaning; for the lost, for the lonely, and for the one still choosing to fight. This is a book of hope. The words are clear, and simple. The lines are well structured. If you've found this book, something greater than luck has found you."
-Editor's Review
PRODUCT DETAILS

Category: Poetry
Page Count: 86
Size: 5.5 in x 8.5 in
ISBN: 978-1-0878-6507-2
Published: April 3, 2023
THE CREATIVE PROCESS

Olamide Oti-Akappo is a blogger and writer. Her literary works are mostly poetry. She writes with a signature simple, yet captivating style, which has endeared her to over a thousand online readers over the years. She's a medical doctor by day, an avid writer by passion, a ferocious reader, and a loving wife to Oluwaseun Akappo. They live in the city known for brown roofs (Ibadan) in Oyo State, Nigeria. She hopes to travel the world someday.

Olamide touches lives with her mind and hands as a physician. She also touches lives with her words. With her ready pen, she has created Echoes of Heaven, a poignant, down-to-earth collection of poems, that, in like manner as the biblical psalms seeks to cast poetic hope into the relatable struggles of every human. In the brokenness of our society today, the light of divine hope and healing still shines brightly.

Olamide writes poetry in a simple, yet beautiful and easy-to-comprehend style that will endear voracious readers as well as a new crop of would-be readers of poetry. Dive into her writing on her website, gabriellalove.com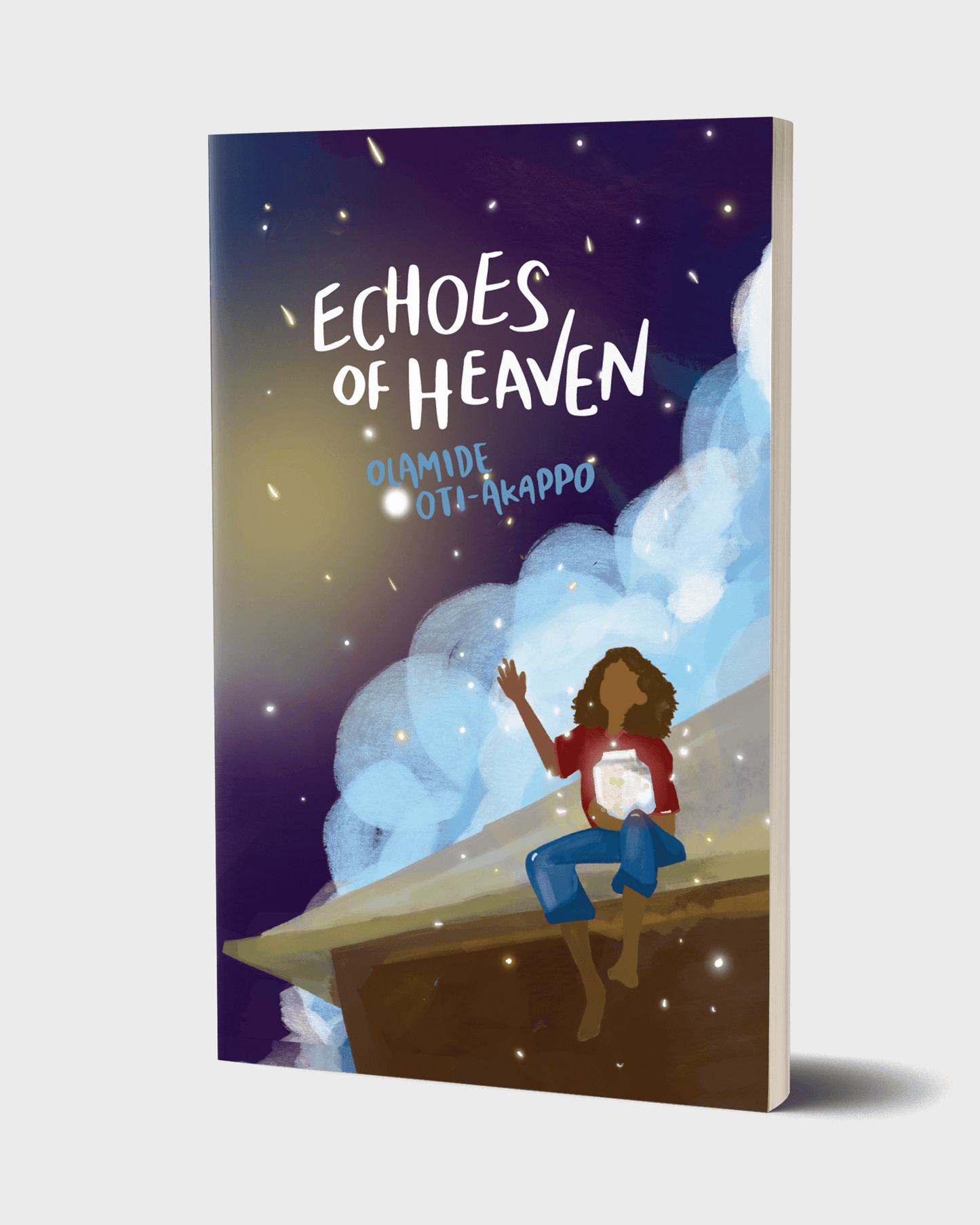 You-will-love-it Guarantee!
All our books are specially selected and we carry only the resources we think that you will love.