A Collection of Bible Stories and Practical Life Applications
Regular price
$15.99 USD
Sale price
$19.99 USD
Unit price
per
Sale
Sold out
Bible stories are an effective way to introduce children to studying the Bible and learning spiritual insights. As children start their faith journey, they learn from the stories of diverse characters in the Bible and how to apply God's word to their daily life. When they get older, they will find it easier to understand the Bible by themselves when they read it.
This work rides on the success of Volume 1 and the request for more edifying resources for children.
Many harmful books for children are in circulation today. However, when rightly equipped with the truth of God's word, children will be able to identify and discard the lies of the polluted world, grow up in the fear of the Lord, and destroy the adverse effects caused by previous exposure to untruths.
This book does not eliminate the need for children to study the Bible but hopes that as children read, they will draw closer to the God of the Bible through the fantastic stories it tells.
Reviews:
How could a book for children pack such incredible, precise and meaningful lessons from the Scriptures? From Samuel to Solomon, Elijah to Elisha and including the beautiful trivia in between, these timeless truths ring loud and clear about the inspiration given by God to the original writers and the empowerment of the author. Studying through the chapters will give the reader a good summary of the passage and, more importantly, life-changing applications. This second volume will definitely be enjoyed and be a blessing to whoever reads it, whether a child by age or at heart.
-Pastor Michael Lu (Resident Pastor, New Life Baptist Church, Calgary, AB)

This book is wholesome and profitable for teaching and instruction. It is Holy Spirit inspired and highly recommended for the nurturing and establishment in godliness of the precious souls of children in the way of the Lord.

- Arch (Mrs) Mobolaji Adeola Adeniyi (President-elect, Nigerian Institute of Architects)

I read through volume 1 with so much relish. The book is vibrant and simplified to suit the needs of children. It is also a refresher Bible course for adults who want to glean from specific Bible stories. Therefore, I recommend it to everyone, especially for Sunday school and Bible club use. I commend the writer for taking the initiative to write both volumes. More grace to her.

- Pastor (Mrs) Wunmi Shitta (Kingdom Power Ministries International, Manchester, UK)

PRODUCT DETAILS

Published: May 2022/May 2023
Format: Paperback
Age Range: 7 yrs - 15 yrs
Page Count: 105 pages/104 pages
Dimensions: 5.5 X 8.5 inches
ISBN: 979-8-82-883940-7/978-1-7389358-0-2
THE CREATIVE PROCESS

Adeola started the Collection of Bible Stories and Life
Applications series in 2022 to share lessons from the Bible with children within and outside her network. Since then, she has received numerous testimonials of how the book has shaped readers' lives in different countries. This has also grown the attendance of the Great Grace Network hybrid bible club, which she started in January
2018. Through teaching and writing, she longs to help children build a lifelong personal relationship with the Holy Spirit and encourage them to be the best they are created to be. Adeola is a pharmacist who loves connecting with nature and taking walks in her spare time. She resides with her husband (the Global Coordinator of Great Grace Network) and their children in Calgary, Alberta.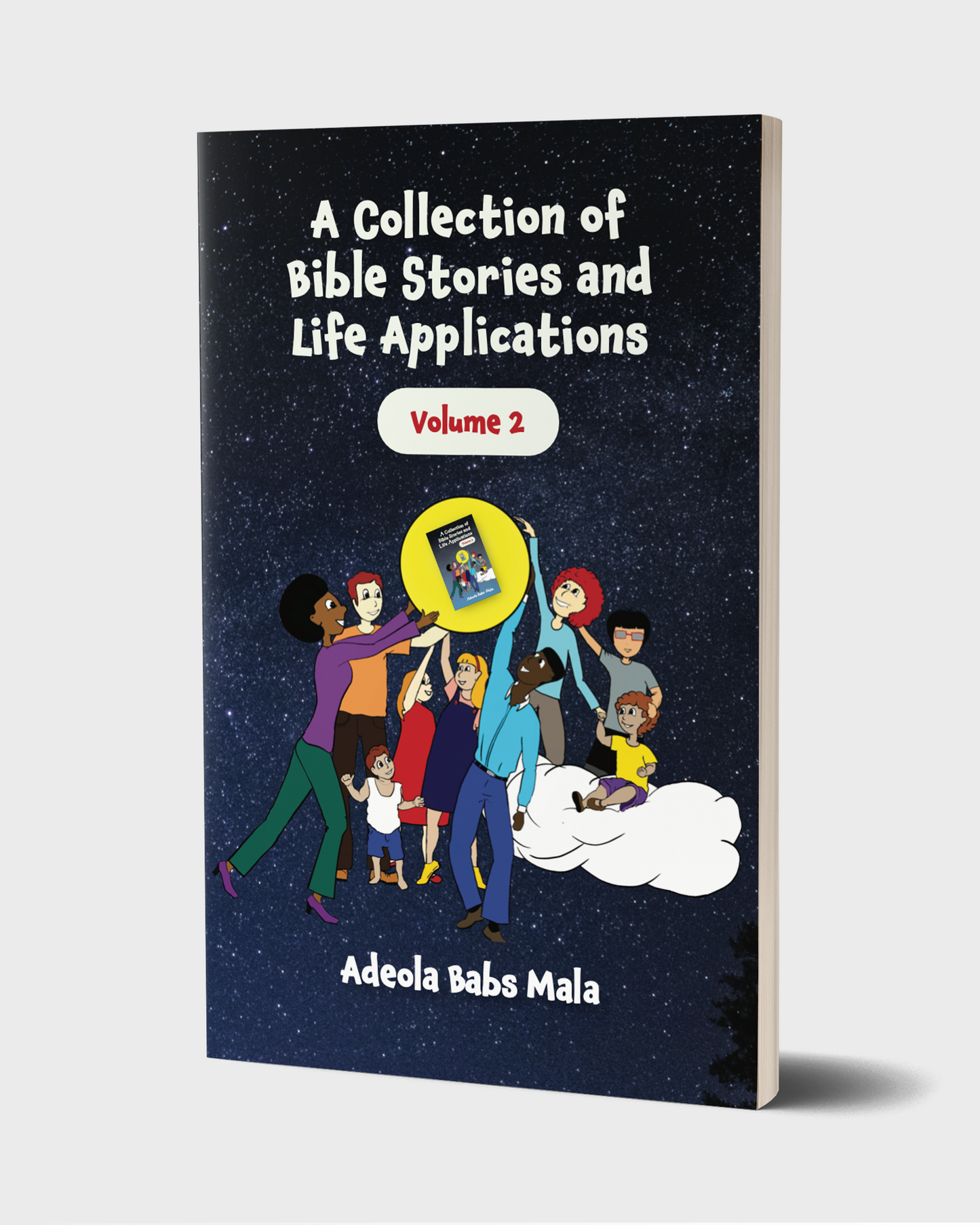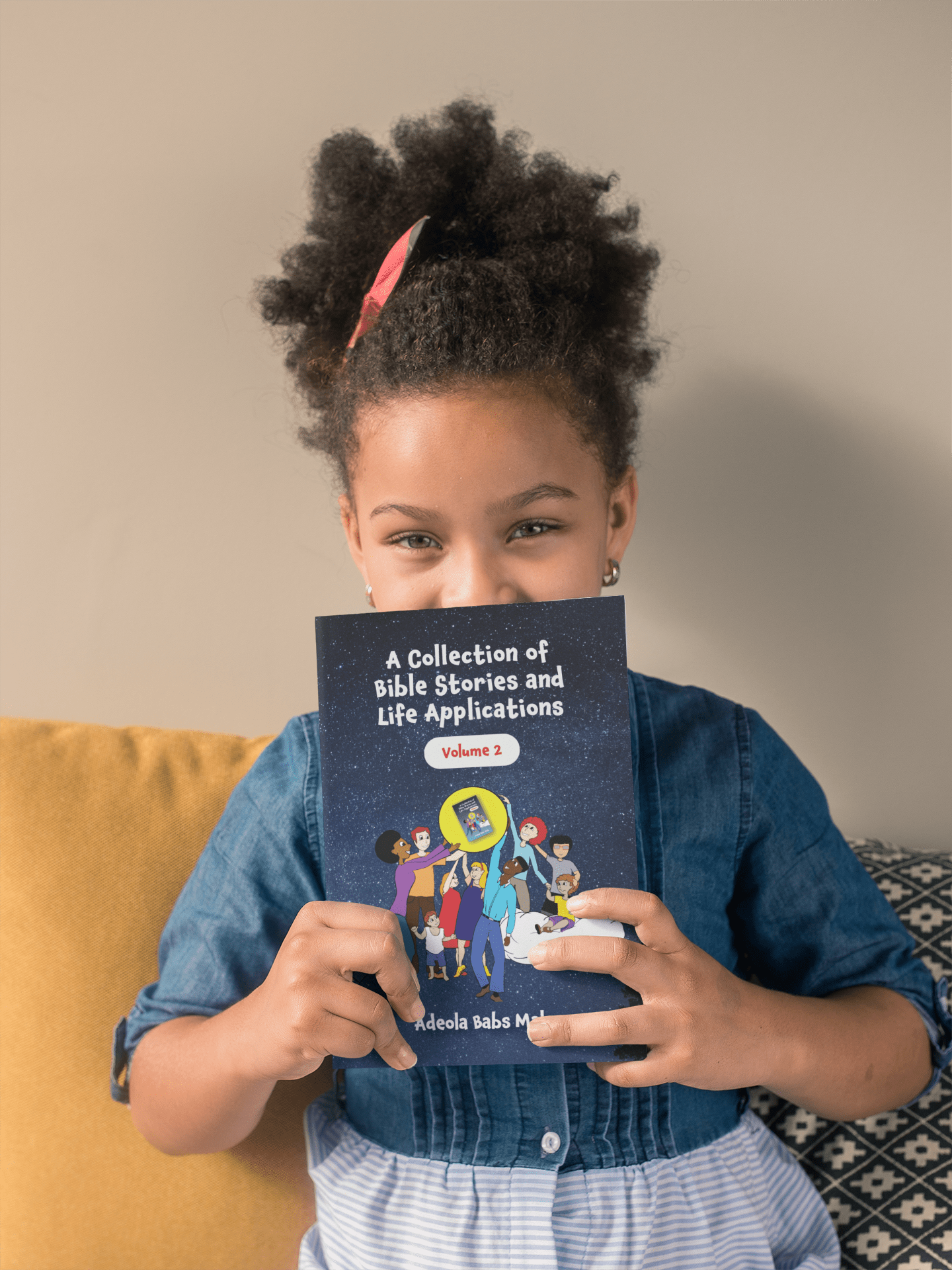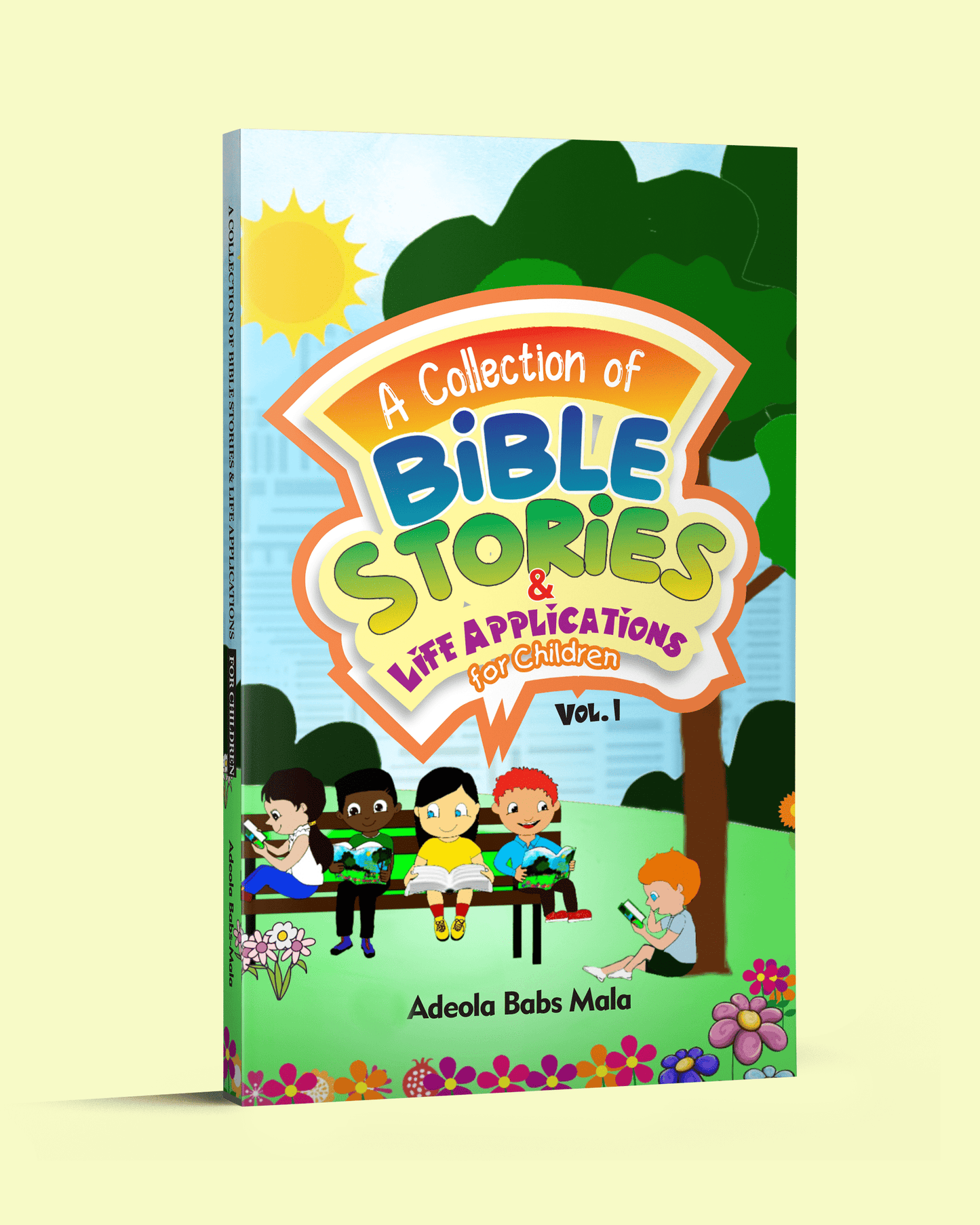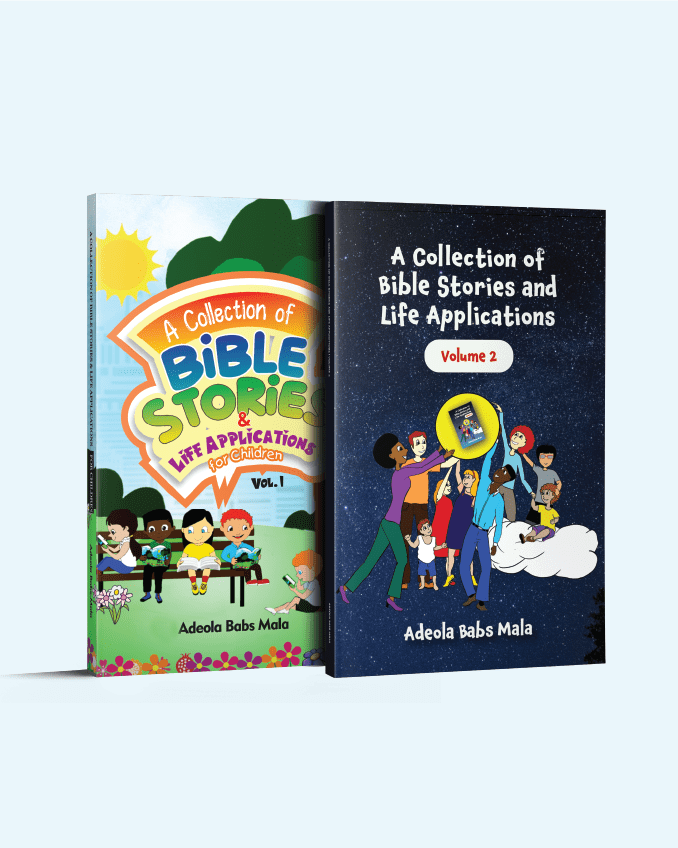 You-will-love-it Guarantee!
All our books are specially selected and we carry only the resources we think that you will love.