Creation
Regular price
$9.99 USD
Sale price
$7.49 USD
Unit price
per
Sale
Sold out
Children often wonder how things are made and why, and that includes the world itself. In the illustrated board book Creation, they'll learn how God designed the earth and his people with a special purpose. Kids will also hear about God's promise of a new creation and his plan to redeem believers from their sin.

With colorful, modern illustrations and words that are simple for little ones to understand, Creation helps parents teach kids important truths from Scripture.

Features
Fun Board Book: Perfect for ages 1–5
Simple and Vibrant Illustrations: Capture your child's attention with colorful, symbolic images
Easy-to-Understand Definitions: Teaches important words and ideas from the Bible including out of nothing, new creation, and the image of God
Great Gift for Families: Helps parents talk about big topics with children at home and set a foundation for faith early in life
This book is from the Big Theology for Little Hearts Serie.

PRODUCT DETAILS

Category: Children & Youth, Theology
Format: Board Book
Page Count: 22
Size: 7.0 inches x 7.0 inches
Weight: 10.13 ounces
ISBN: 978-1-4335-7885-4
Published: April 26, 2022
THE CREATIVE PROCESS

By Devon Provencher, Illustrated by Jessica Robyn Provencher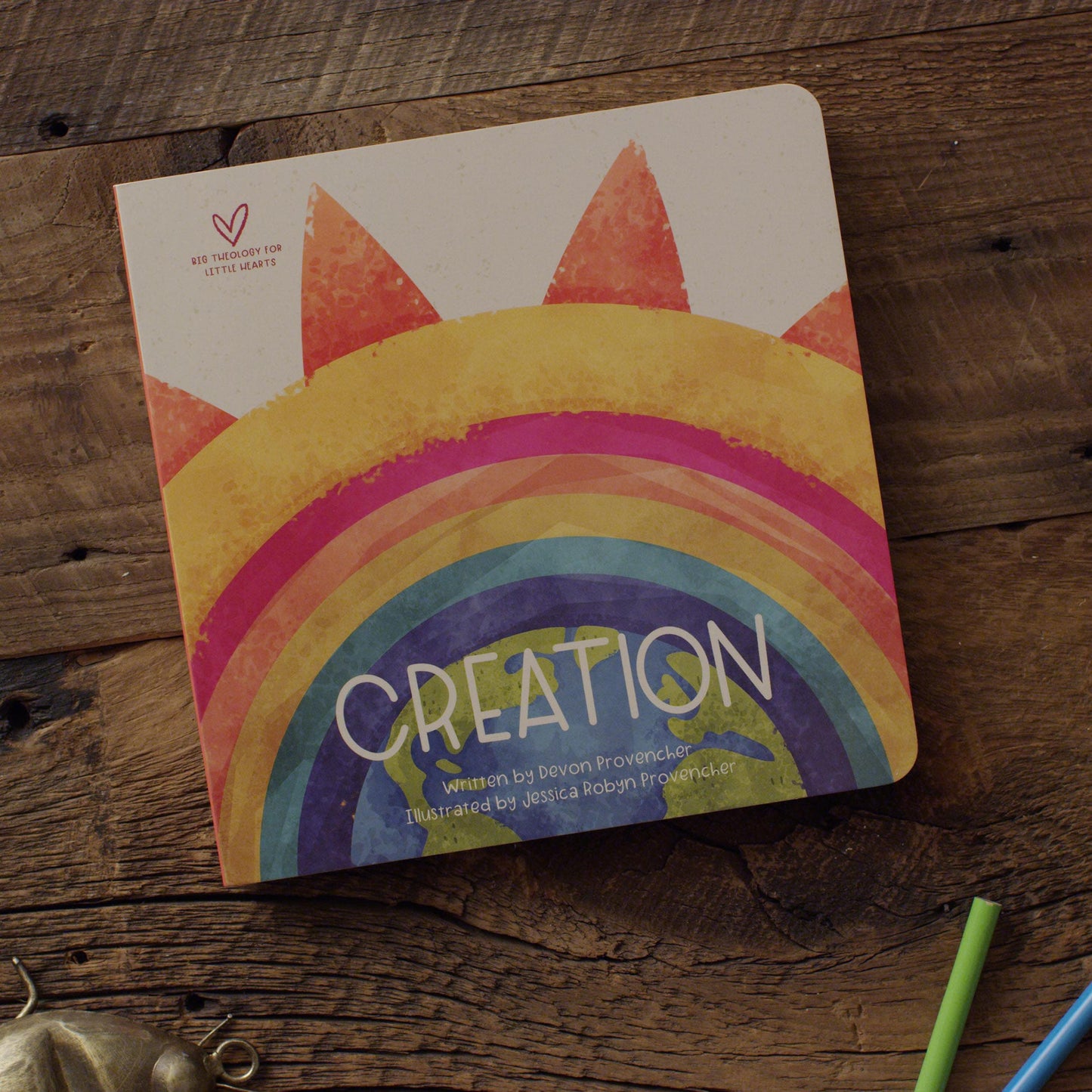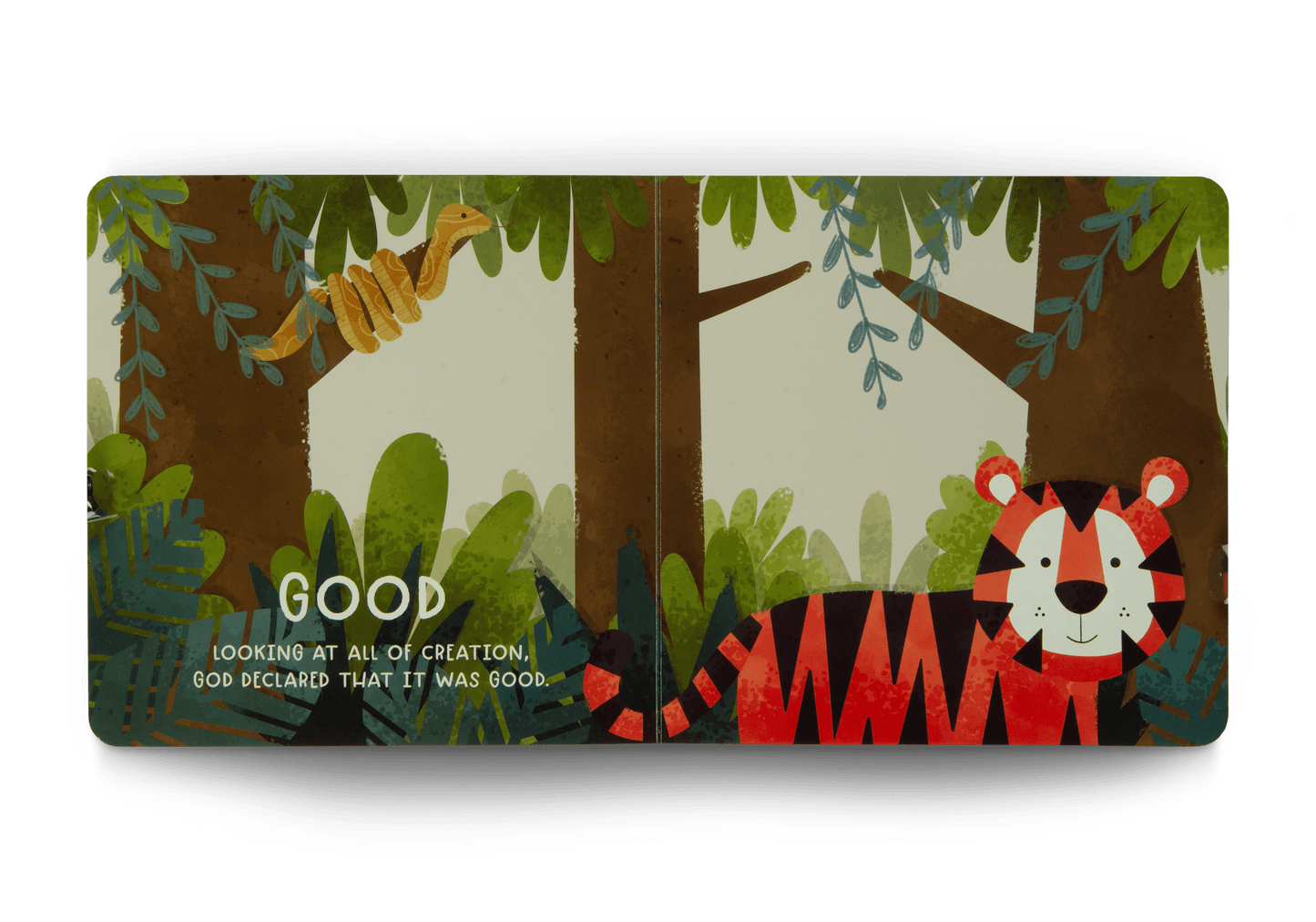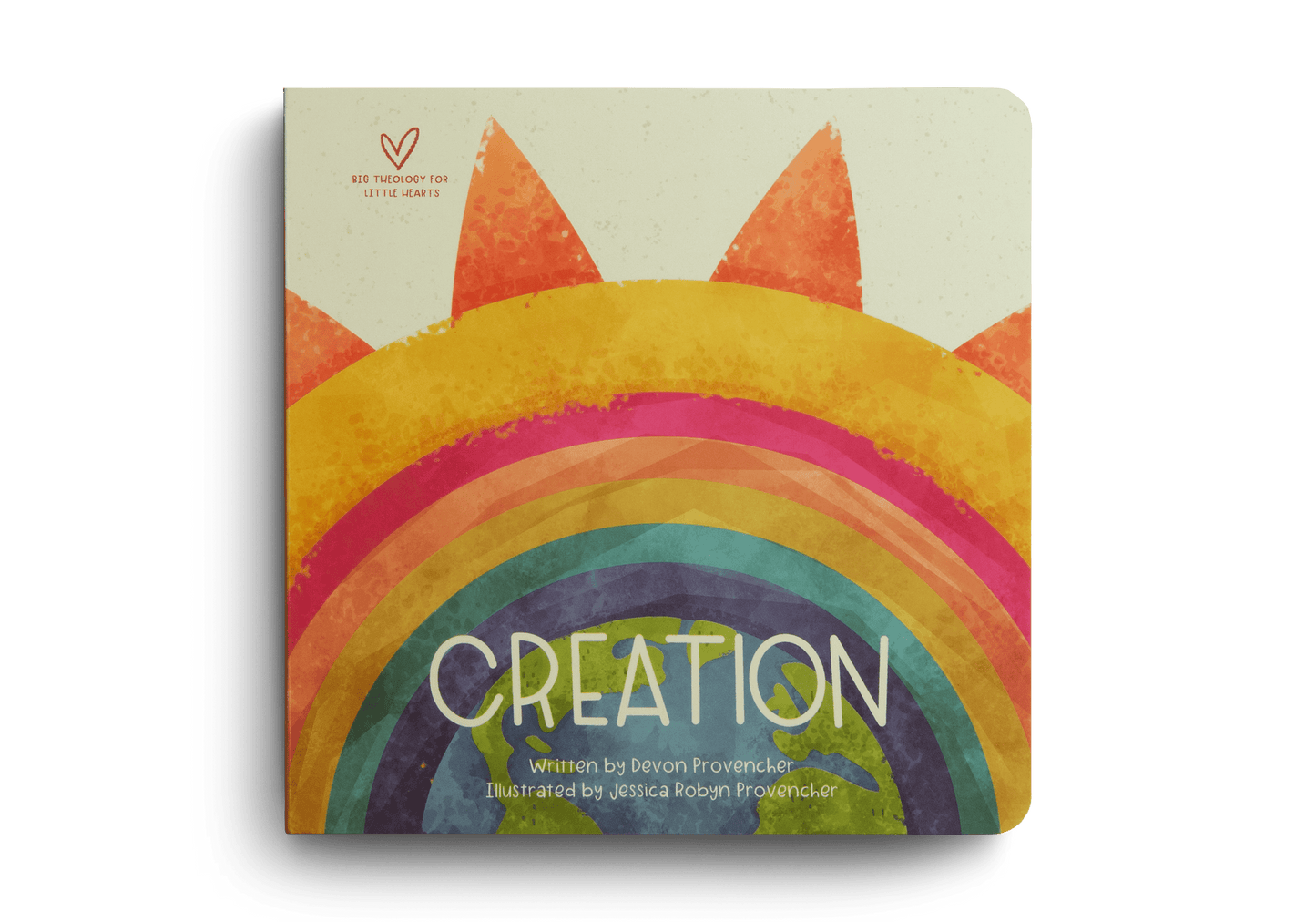 You-will-love-it Guarantee!
All our books are specially selected and we carry only the resources we think that you will love.